Tips on how to properly administer insulin and considerations to keep in mind when taking the medicine.

By Susan B. Sloane, BS, RPh, CDE
Probably the most well-known fact about diabetes is that those living with the disease frequently have to prick their fingers and inject themselves with insulin to maintain healthy glucose levels. For those that have been diagnosed with diabetes, they know that injecting insulin can be a daily task that, if not done correctly, can lead to more problems than solutions.
Insulin is not the only injectable medication that exists for diabetes patients; there are other medications, known as GLP-1, that are also injected. The use of these medications is increasingly common, and therefore it is extremely important to be aware of proper injection techniques in order to reduce the risk of problems associated with medication injection.
Injecting insulin can be done with a vial and syringe or an insulin pen. Studies have shown that insulin pens make the injection process easier for many patients.[1] Needle length is an important factor to consider. New clinical evidence recommends using shorter needles that are 4 mm long.[2] Similarly, the needle gauge is a factor that needs contemplation. Ideally, a short, thin needle works best for most individuals.
Insulin and other diabetes medicines are injected subcutaneously, or just below the skin. Research has shown that despite its short length, the 4 mm needle is long enough to adequately reach under the skin.[2] For patients that are heavier, longer needle length may be required.
Anyone living with diabetes knows that the whole insulin process is not a pain-free endeavor, which is another reason why thinner and shorter needles are recommended. These compact needles are less painful than traditional needles. Your own health care team will decide what type of needle is best for your body type.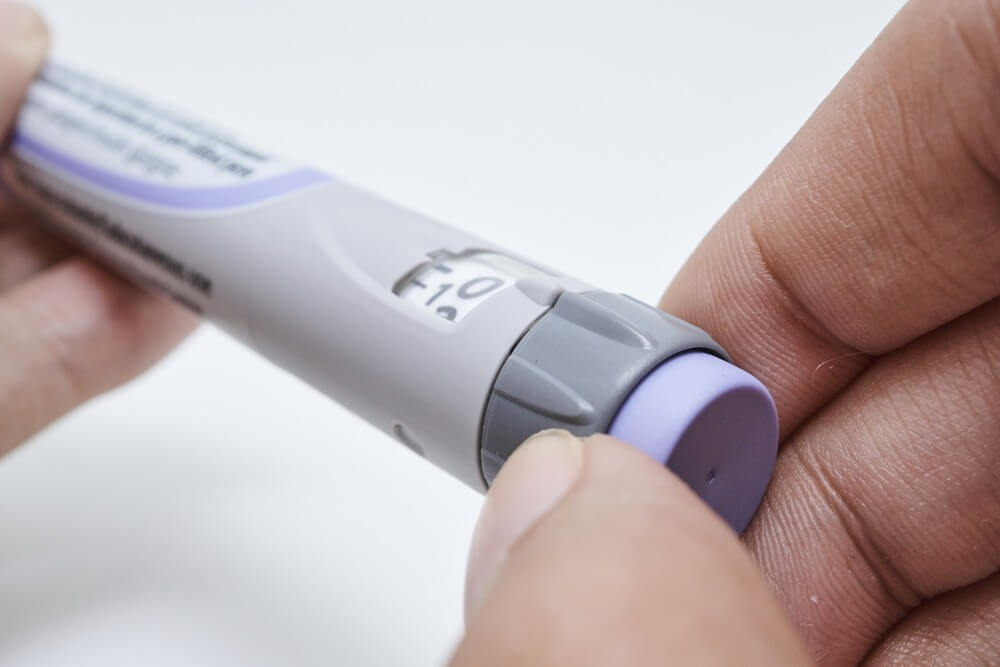 Insulin pens are generally easier for patients to use, especially for those with limited dexterity such as children and elderly patients. It is also helpful to use insulin pens if your eyesight is not good since the use of syringes is a complicated two-step process.
With syringes, you must draw the proper dose of insulin into the syringe from a vial, which could lead to dosing errors for those who have limited vision. Not only could dosing errors cause complications to those living with diabetes, but they can also be extremely frustrating for patients.
The area of your body where you inject insulin is also a factor in the absorption of the insulin product. You have most likely been told to inject insulin into your upper arm, abdomen, buttocks, or thigh. Each patient has a "favorite" spot to inject, based on individual preference.
The following information from the Joslin Diabetes Center gives a rundown on injecting insulin in different areas of the body.[3] 
Stomach: Stay at least two inches away from the belly button or any scars you may already have when using the abdomen for injections.
Thigh: Inject at least 4 inches or about one hand's width above the knee and at least 4 inches down from the top of the leg. The best area on the leg is the top and outer area of the thigh. Do not inject insulin into your inner thigh because of the number of blood vessels and nerves in this area.
Arm: Inject into fatty tissue in the back of the arm between the shoulder and the elbow.
Buttock: Inject into the hip or "wallet area" and not into the lower buttock area.
When rotating sites within one injection area, keep injections about an inch (or two finger widths) apart.
Do not inject into scar tissue or areas with broken vessels or varicose veins. Scar tissue may interfere with absorption.
Massage or exercise that occurs immediately after the injection may speed up absorption because of the increased circulation to the injection site. If you plan on strenuous physical activity shortly after injecting insulin, don't inject in an area affected by the exercise. For example, if you plan to play tennis, don't inject into your racquet arm. If you plan to jog or run, don't inject into your thighs.
When injecting with an insulin pen, inject straight in and be sure to hold the pen in place for a few seconds after the insulin is delivered to ensure that no insulin leaks out.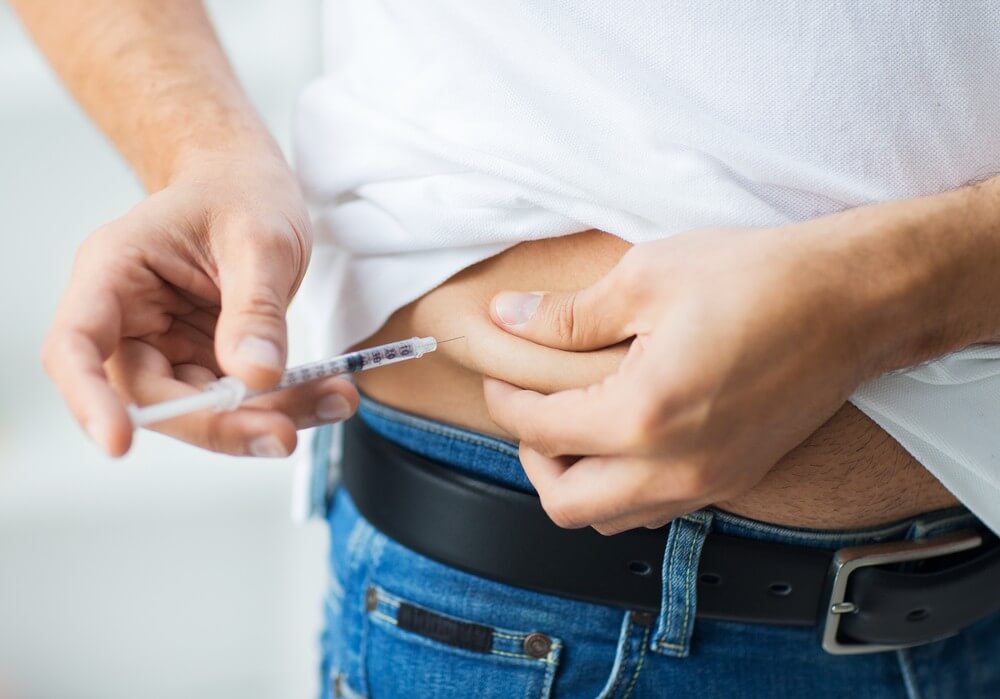 My sons generally use their thigh or upper arm. When they were younger, I did most of their injection in their buttocks because there was more "padding" there and they felt less pain. With the newer needles available now, pain upon injection remains minimal, although each patient is different.
Different areas of the body also have unique insulin absorption rates. Injecting insulin into the abdomen will afford the quickest absorption, and the buttocks and thighs will allow the slowest absorption. It's not generally recommended to exercise after an injection, but if you do, you should be aware that the medicine will be more quickly absorbed into the body.
Here are some general tips and tricks for injecting insulin or other diabetes medications:
As a rule, you can insert short needles at 90 degrees without pinching the skin. Slimmer individuals may need to "pinch" up the skin to inject.
Leave the needle in the skin after injecting the medication for 10 seconds to ensure proper delivery of the medicine.
When using longer needles, inject at a 45-degree angle to ensure you get the medication just under the skin.
Make sure not to use needles more than once, and dispose of your needles/syringes safely according to your local government regulations. A sharps container can be purchased at most pharmacies and is the safest way to dispose of needles.
You can get more information on how to safely dispose of needles on the FDA's website by clicking here.
Lastly, you can keep track of your insulin injections with the Dario app. You can track the exact dose of insulin you are taking, the type (whether it be bolus or basal insulin), and you can even include the area of your body where you're injecting via the "Note" tag.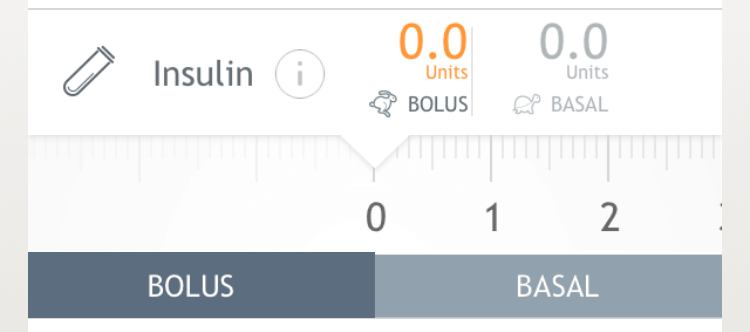 Overall, properly injecting insulin and other diabetes medications is an important part of an effective diabetes management routine. If you have to inject insulin on a daily basis, follow the preceding tips to make it an easier process, spend less time dealing with your diabetes, and more time living your life!
About Susan Sloane
Susan B. Sloane, BS, RPh, CDE, has been a registered pharmacist for more than 29 years and a Certified Diabetes Educator for most of her career. Her two sons were diagnosed with diabetes, and since then, she has been dedicated to promoting wellness and optimal outcomes as a patient advocate, information expert, educator, and corporate partner.
Susan has published numerous articles on the topic of diabetes for patients and health care professionals. She has committed her career goals to helping patients with diabetes stay well through education.
Medical Disclaimer
The articles provided on this website are for informational purposes only. In addition, it is written for a generic audience and not a specific case; therefore, this information should not be used for diagnostic or medical treatment. This site does not attempt to replace the patient-physician relationship and fully recommends the reader to seek out the best care from his/her physician and/or diabetes educator.
[1] Marso SP, Daniels GH, Brown-Frandsen K, et al. Liraglutide and cardiovascular outcomes in type 2 diabetes [published online June 13, 2016]. N Engl J Med. 2016; doi: 10.1056/NEJMoa603827
[2] Frid A, Hirsch L, Gaspar R, et al. ., and the Scientific Advisory Board for the Third Injection Technique Workshop. New injection recommendations for patients with diabetes. Diabetes Metab 2010;36(Suppl. 2):S3–S18 [PubMed]
[3] Joslin.org. (2017). Tips for Injecting Insulin | Joslin Diabetes Center. [online] Available at: http://www.joslin.org/info/tips_for_injecting_insulin.html.
DAR -0064 RevA