An Integrated, Simple Approach to
Holistic Health Management
Using proven behavioral science techniques and advanced AI technology, Dario's multi-condition single platform approach benefits members and organizations through a single coordinated and fully integrated program.​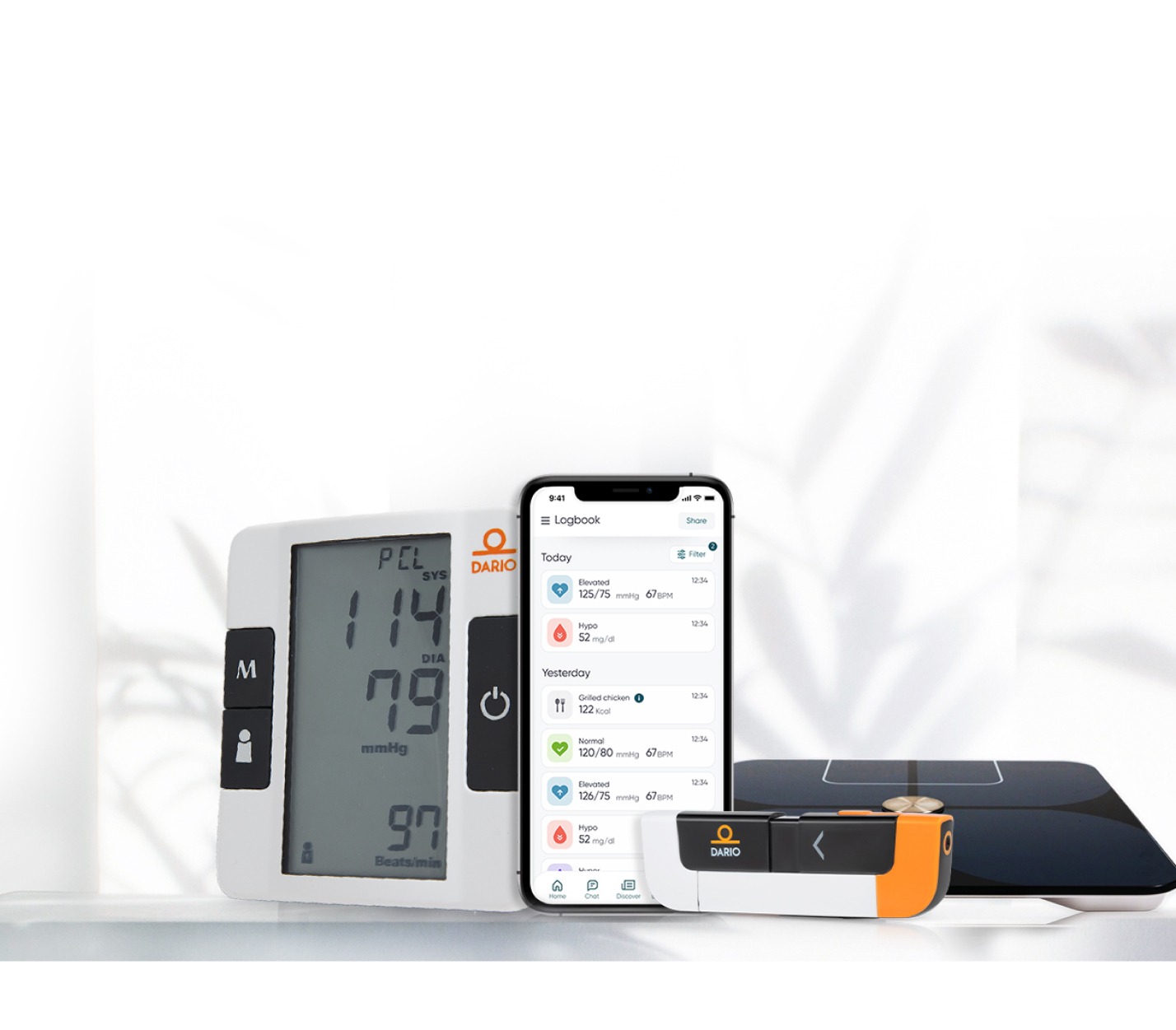 Diabetes, Hypertension
and Weight Management
Empower people with convenience and continuous support that adapts to changing health and life challenges.
Metabolic health conditions frequently co-exist, with up to 75% of adults with diabetes also living with hypertension. Through a combination of smartphone-connected devices, interaction with live coaches, and real-time data analytics, Dario puts people with diabetes, high blood pressure, and weight management issues on the fast track to better health and well-being. Our metabolic programs are proven to deliver significant and sustainable improvements in health – and deliver savings for our partners.
Musculoskeletal Health
Get People Back into Action with Dario Move
Back aches and neck pain account for 40% of all musculoskeletal issues, and Dario Move treats them quickly so people can get back into life.
Using advanced sensor technology, our solution allows users to follow both self-guided exercise programs and access professional support from coaches. Dario's approach to musculoskeletal health is clinically proven to reduce pain with an experience that people love.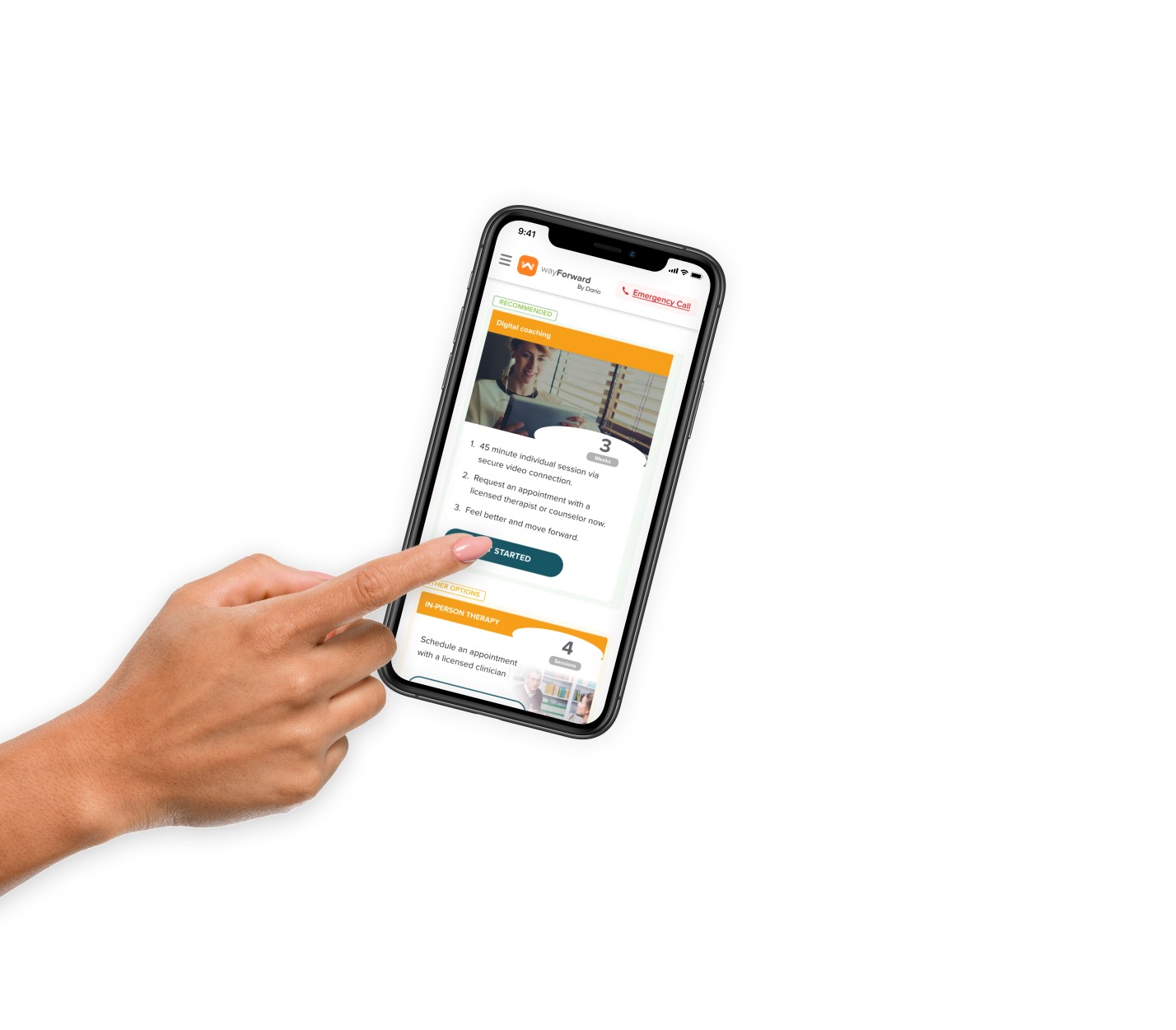 Mental Health
Give people convenient access to best-in-class care and continuous support that identifies and adapts to mental health needs

Dario's emotional support solution uses an AI-driven screening tool to assess mental health needs and get people to the right kind of care, including our best-in-class digital Cognitive-Based Therapy (CBT) programs and coaching. In a clinical study, Dario's digital mental health programs reduced depression by 59%
Personalized Care
Like No Other
Only Dario offers solutions that are consumer-tested and proven to deliver an engaging experience that delivers results. Dario recognizes that people change over time, and our AI-driven platform continuously adapts user journeys across six domains of personalization to keep people engaged no matter what. This approach removes roadblocks to better health, making the right thing to do the easy thing to do – and redefining what it means for providers, payors and employers to manage conditions.