Simplified
Diabetes Management
Make healthy choices effortless
Knowing your numbers is a great start.
Knowing what to do with them is the key to a longer and healthier life!
Dario brings you all the tools you need to successfully manage your diabetes – an innovative all-in-one meter, a world-class smart app, testing supplies, and our scientifically proven diabetes success plans. Whether you're looking to use the Dario blood glucose monitoring system for the simplicity and ease of our all-in-one device, or you want to improve your diabetes management with our unlimited, automatic test strip and lancet fulfillment, full health coaching, educational content, and detailed reports, Dario is tailored to you.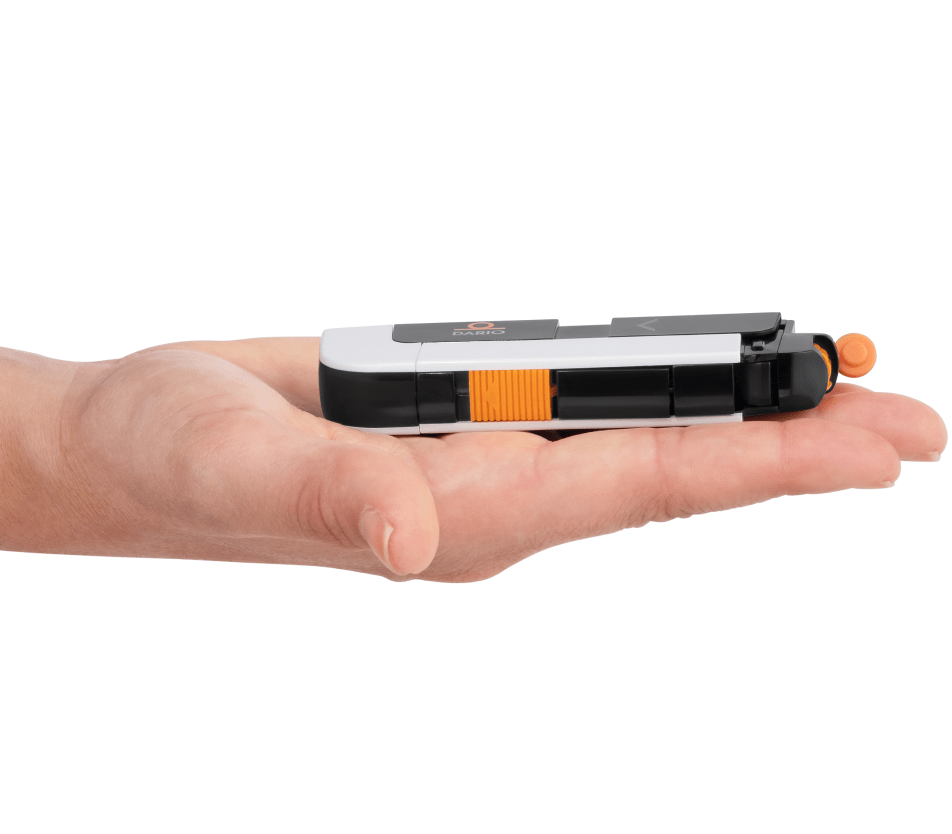 Smart Blood Glucose Monitoring System
Because we know what a challenge living with diabetes can be, we've made managing your health simple and intuitive. The Dario blood glucose monitoring device is an ultra-compact, all-in-one system that contains everything you need to measure your sugar levels. No more bulky pouches, separate lancing devices, and intrusive meters! Everything you need is in a device that fits neatly into your purse or pocket giving you a simple, convenient, and proven way to manage your blood sugar (glucose), anytime, anyplace.
Smart Diabetes Management App
Throw that old logbook away and open your Dario App! All your results are stored conveniently on your smartphone, so you have them easily to hand. The Dario App was designed to monitor your blood sugar, making it easier to see your blood sugar trends, count your carbs, and build healthy new habits according to your results. And you can easily add other health metrics such as blood pressure and weight to get the full picture.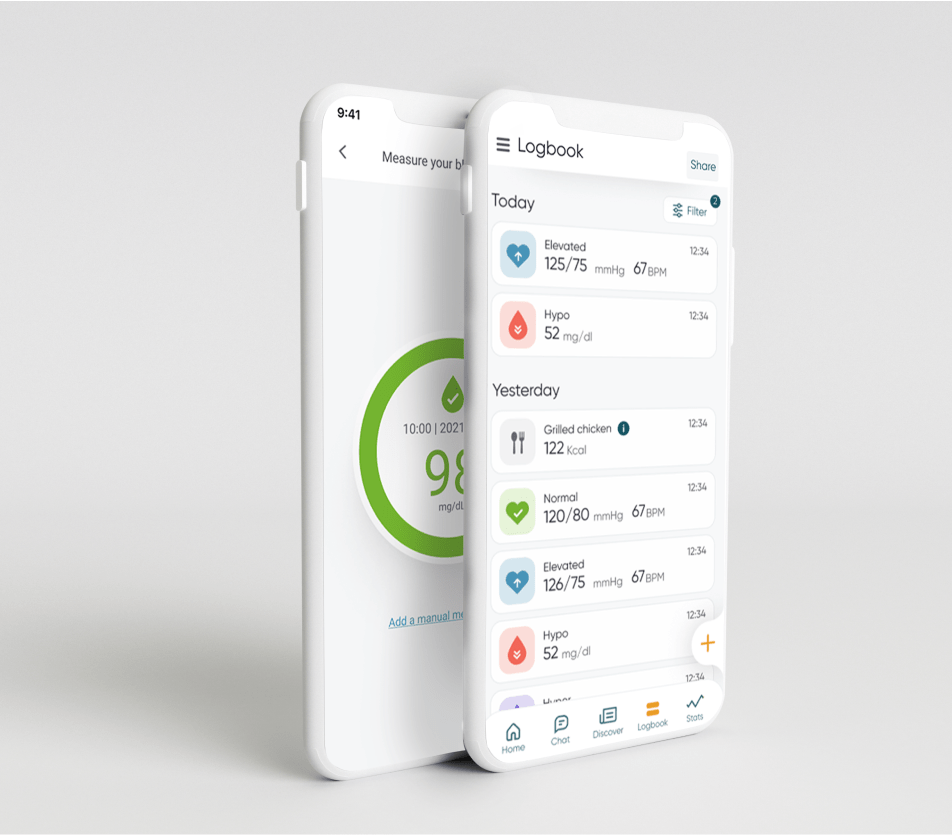 Proven Results,
Personalized Care
Managing diabetes can be complicated and overwhelming – a lot of barriers can get in the way of making healthy choices. Our evidence-based, personalized approach is based on real-time data and is scientifically proven to help improve health outcomes. Our success plans include detailed reports, unlimited test strip and lancet refills, and access to your own Dario Coach, a certified health and wellness expert who will support you in reaching your personal health goals.